OMEX I Project Data Set
OMEX-I was a multidisciplinary project to study the physical, chemical and biological processes at the ocean margin of the Northwest European continental shelf. The field programme was conducted between April 1993 and December 1995 and comprised 47 research cruise legs involving vessels from 9 countries. Over 95% of the 600 data sets collected during the field programme are now assembled on CD-ROM.
The OMEX I Project Data Set is available free of charge for academic research purposes. To obtain a copy, please download an order form here in Adobe Acrobat PDF format or Microsoft Word format, print, complete and return to BODC.
Further information on the OMEX I CD-ROM and its contents is to be found in the CD-ROM brochure available in Adobe Acrobat PDF format.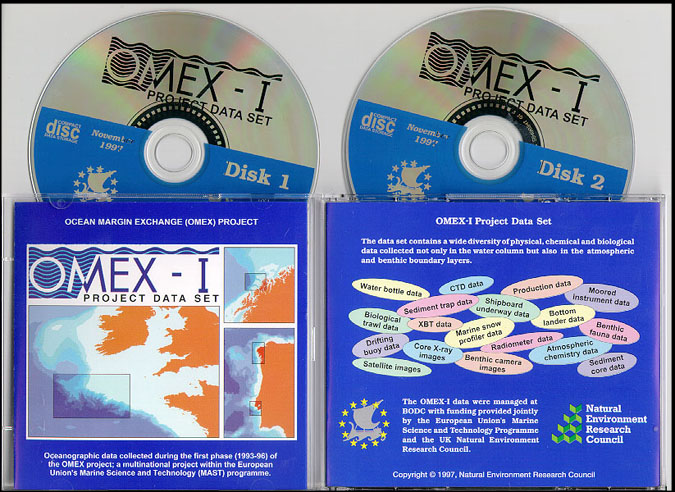 Back to the OMEX Home Page.

Back to the OMEX I Project Index

Updated : 11 September 2003, Feedback :
© NERC