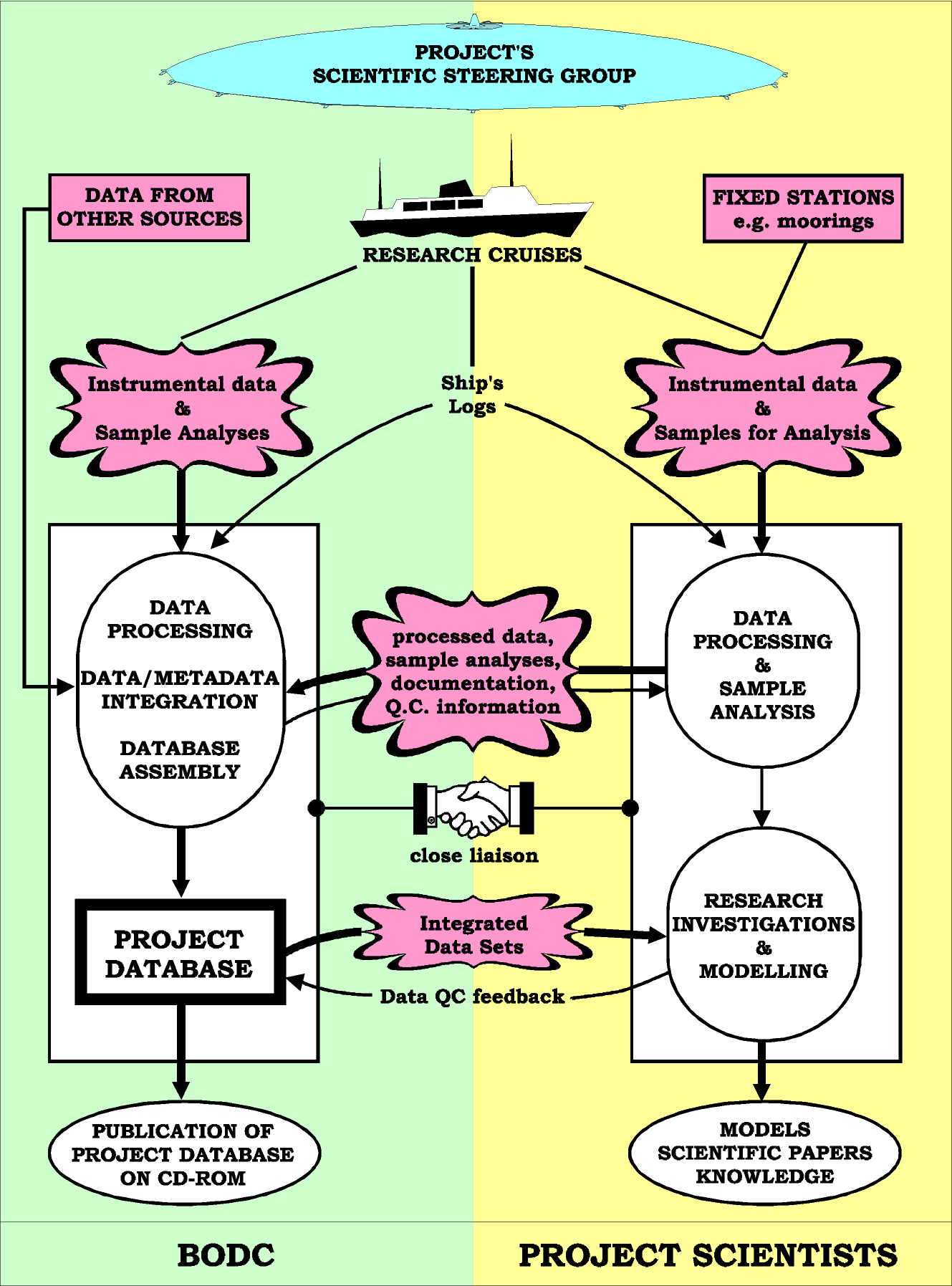 The data management project followed the practices established by BODC for handling multidisciplinary project data management in the UK. These were founded on the building of solid working relationships with the project scientists throughout the life of the project. This was achieved by adopting the model shown in the above diagram.
The data management operation began with the collection of data at sea and culminated in the publication of the project data set as a clearly defined project deliverable.
During the life of the project, the data management team provided the following services to the project scientists:
Calibration and quality control of automatically logged data (generally CTD and underway data) to a common standard for all cruises in close co-operation with the scientists collecting the data. This was a highly flexible service carefully tuned to the requirements and resources of the scientists concerned.

Providing a vehicle for data exchange within the project through the provision of an on-line database and a request service.

Adding value to the data set through the integration of large numbers of disparate data sets into a common integrated data base.
The data management operation identified a total of 602 discrete data sets collected during the OMEX I project. Of these, 95% have been assembled into a database that is now available on CD-ROM. This statistic emphatically demonstrated that the data management techniques, based on close, co-operative working relationships between data managers and scientists, developed for UK national programmes could be successfully extended to a pan-European scale.