Where to find data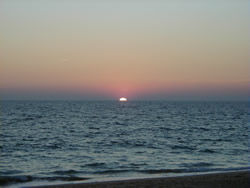 At BODC, we hold a wealth of publicly accessible marine data collected using a variety of instruments and samplers and collated from many sources. We handle biological, chemical, physical and geophysical data and our databanks contain measurements of nearly 22,000 different oceanographic variables.
Our data policy
We encourage the use of our data holdings for science, education and industry, as well as the wider public. BODC makes data available under a licence agreement. In the case of NERC data the conditions are in line with the NERC Data Policy that formally lays down the conditions under which the data may be used. For data from non-NERC organisations the conditions are broadly similar. These will be explained following a request prior to the delivery of data.
Our data delivery
BODC strives to make our data holdings accessible via our web site. We are currently enhancing our web-based data and metadata delivery capability. However not all of our holdings are accessible at present. If you cannot find the data you require below please contact the BODC Enquiries Officer.
Realtime data
We have also developed and maintain a near realtime web site on behalf of the marine community.
RAPID MOC — The RAPID Meridional Overturning Circulation (MOC) monitoring array


The aim of the system is to transmit near realtime data from key moorings, deployed as part of a monitoring array to measure the Atlantic MOC. By continuously observing the strength and structure of the MOC, RAPID-MOC hopes to help provide an early warning of a rearrangement in the Atlantic Circulation, which may cause a change to European climates.

View the RAPID MOC web site.