Submission guidelines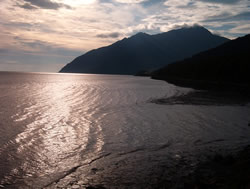 BODC is a national facility for storing and distributing data concerning the marine environment. The Natural Environment Research Council (NERC) requires that all marine environmental data generated from projects they support be deposited with us. When depositing data with us you are agreeing to our Data Deposit Conditions.
We are also pleased to accept data from other sources. We endeavour to integrate the data supplied into a documented, processed data set, ensuring that maximum and long-term use of data is possible.
For projects for which we provide an agreed data management role please contact the Project Data Manager (contact information is provided within the project data management pages).
For all other data submission please contact the BODC Data Officer.
Submission guides
The guides provided below are intended to streamline data submission and you are encouraged to adhere to them when providing data to BODC. They catalogue data standards, file formats and information that should accompany data to ensure their long-term usefulness.
The General Guide contains information on the mechanisms for getting data to BODC, formatting and a description of the information we require for all types of data.
A series of guides for specific types of data, based on guidelines from the International Council for the Exploration of the Sea (ICES) Working Group on Marine Data Management (WGMDM), are provided below. If your data are not covered by the guides currently available please contact BODC for assistance.
Note that these guides provide a target standard for data submissions to BODC. Please do not be discouraged from sending us data even if some of the information is unavailable. We fully understand that there are many reasons why the standards specified may not be completely achieved.
Project participants
BODC provides a data management role for individual projects and our requirements for data submission may differ depending on the level of service provided. If you are submitting data as a project participant please also visit the appropriate page from our project data management section to obtain extra information.