Delivery formats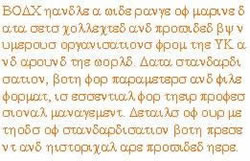 BODC handles a wide range of marine data sets collected and provided by numerous organisations from the UK and around the world. Data standardisation, both for parameters and file format, is essential for their professional management. Details of our methods of standardisation both present and historical are provided here.
Standardised parameters
All data in our National Oceanographic Database (NODB) or the project database maintained by BODC are held in our standard units and are assigned parameter codes as described in the BODC Parameter Dictionary.
Standardised file formats
BODC distributes data in various standard formats
Bespoke sea level formats
National Tidal & Sea Level Facility (NTSLF) format
NTSLF format is an ASCII output format for data from the UK Tide Gauge Network
European Sea Level Data (ESLD) format
ESLD format is an ASCII output format for data from the European Sea Level Data portal
World Ocean Circulation Experiment (WOCE) netCDF format
WOCE netCDF details are provided for historical files
Vocabulary content governance
Initiatives such as SeaDataNet and MarineXML are working toward the International Organization for Standardization (ISO) 19115 standard. They are using code lists and controlled vocabularies to regulate the population of metadata.
Vocabulary content governance is very important in order to stay up-to-date and in sync with ongoing developments. Therefore, a combined SeaDataNet and MarineXML Vocabulary Content Governance Group (SeaVoX) has been set up.