GEBCO gridded bathymetry data
General Bathymetric Chart of the Oceans (GEBCO)
GEBCO's aim is to provide the most authoritative, publicly-available bathymetry for the world's oceans. It operates under the joint auspices of the Intergovernmental Oceanographic Commission (IOC) and the International Hydrographic Organization (IHO). In 2016, The Nippon Foundation of Japan, set forth the initiative to partner with GEBCO to cooperatively work towards mapping 100% of the topography of the World Ocean floor by 2030 – leading to the creation of The Nippon Foundation-GEBCO Seabed 2030 Project.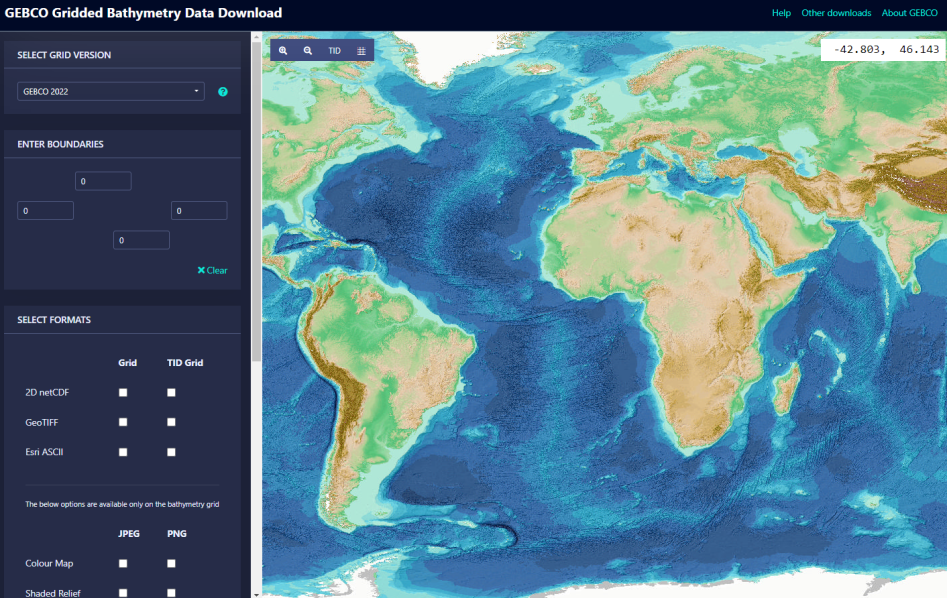 Since 1990, BODC has been responsible for maintaining, updating and delivering GEBCO's global bathymetric products on behalf of the project. Continuing this work, BODC now acts as the Global Center for the Seabed 2030 Project.
Access GEBCO's products and services from GEBCO's web site.
Download the GEBCO global grid and imagery based on the grid
Access Web Map Services (WMS)