GEBCO gridded bathymetry data
GEBCO gridded bathymetry data
GEBCO global gridded Products
GEBCO's gridded bathymetric data sets are global terrain models for ocean and land. They are maintained and distributed by BODC on behalf of GEBCO.
Download the global grid files
Select to download the latest global grid from GEBCO's web site in netCDF format or as a series of tiles in data GeoTiff or Esri ASCII raster format.
Select data for a user-defined area
Use the application to select and download data in netCDF, Esri ASCII raster and data GeoTiff formats.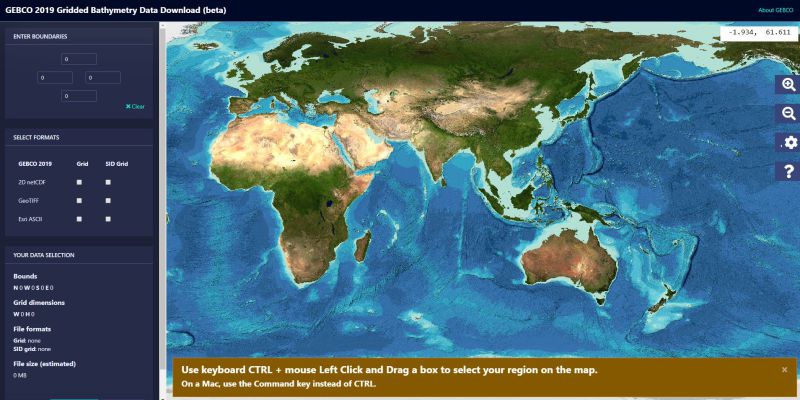 Dataset errata
Although every care is taken during the development of the GEBCO bathymetric grids, errors are occasionally reported. Reported issues can be viewed on the errata pages on GEBCO's web site.