GLOSS Station Handbook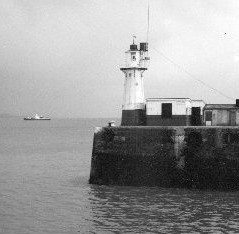 What is GLOSS?
The Global Sea Level Observing System (GLOSS) is a programme coordinated by the Intergovernmental Oceanographic Commission (IOC) for the establishment of global and regional sea level networks.
The main component of GLOSS is the 'Global Core Network' of 287 stations around the world for long term climate change and oceanographic sea level monitoring.
The GLOSS Station Handbook
The GLOSS Station Handbook was constructed to provide further information on each of the tide gauges in GLOSS core network. It was updated during 2005 and these pages form Version 6 of the Handbook.
The Handbook includes references to individual countries and organisations who have made their sea level data (hourly values) available. Plots of annual mean sea level are also available for most sites and site maps are provided for many of the stations.
The Handbook also includes data from the WOCE 'Delayed-mode' Data Assembly Centre (DAC) operated by BODC and from the
World Ocean Circulation Experiment (WOCE) 'Fast-Delivery' DAC
Joint Archive for Sea Level data (JASL)
both operated by the University of Hawai`i Sea Level Centre (UHSLC).
Station categories
Each GLOSS station was classified, in October 2006, by the Permanent Service for Mean Sea Level (PSMSL) into one of four categories
Operational stations — data received for 2002 or later

Probably operational stations — latest data received within the period 1992-2001

Historical stations — latest data received earlier than 1992

No PSMSL data exist
For further information please visit the Permanent Service for Mean Sea Level (PSMSL)