Current meter series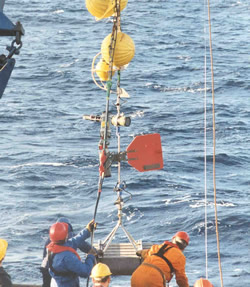 The currents data index provides access to all instrumentally recorded currents data held in our National Oceanographic Database.
Proceed to the currents data request area.
It includes entries for
Moored Acoustic Doppler Current Profilers (ADCP)
Other moored current meters
Shipborne ADCP
Lowered ADCP
Within our request area you will be able to build your search, select data series, modify your selection and opt to receive the data as BODC netCDF, ASCII or Ocean Data View (ODV) format before adding data to your basket. After checkout, the data you selected will be auto-prepared and made available for you to download.
Currents model data
BODC distribute model data via our numerical model data portal.