BODC's role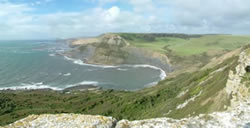 BODC acts as the Data Manager for MERMAN. As the UK's National Oceanographic Data Centre (NODC), BODC has experience with managing access to data from large national and international multidisciplinary projects. BODC have worked with funders, submitters and data holders to provide a secure and manageable data system by which to manage data, support data rules and facilitate data flows and requests for over 15 years.
BODC report on the data management of MERMAN to the Clean Safe Seas Evidence Group informing the group on submission status, data management and inform on technological advances.
Our duties include
Ensuring the annual transfer of data to the International Council for the Exploration of the Seas (ICES). These data are included in Oslo and Paris Convention (OSPAR) assessments to fulfil the UK's contribution to OSPAR.
Providing a helpdesk service for all users of MERMAN.
Providing support to the Competent Monitoring Authorities (CMAs) when making a submission into MERMAN.
Carefully managing the data submission to ensure mistakes are not transferred into MERMAN. BODC liaises with the designated Responsible Officer from each CMA to clarify any queries with the data. Data are only loaded once they have passed the MERMAN data rules. CMAs must submit data annually by 01 June in the year following the monitoring activity.
Handling data requests from CMAs, private organisations and members of the public. All data are provided free of charge, under the Open Government Licence.
Liaising with IBM to maintain the database and make changes and improvements as specified by CSSEG.
Ensuring the transfer of legacy CSEMP data from the pre-existing databases into MERMAN to allow the most complete dataset to be available for national assessments.
Ensuring that MERMAN is fully integrated and complementary to national and international data initiatives including the Marine Environmental Data and Information Network (MEDIN), ICES, SeaDataNet, International Oceanographic Data and Information Exchange (IODE) among others.
The diagram below shows the flow of data into and out of MERMAN. Click on the image to download the full slide, which has additional information about each data repository.