GEBCO bathymetric data sets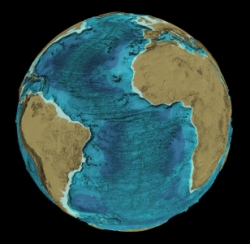 GEBCO makes available a number of data sets and products providing bathymetry data for the world's oceans.
Find out about reported bugs for GEBCO's gridded bathymetry data sets
These gridded data sets are available to download from this web site. The GEBCO One Minute Grid is included as part of the GEBCO Digital Atlas.
If you find any bugs in GEBCO's data sets that are not reported on these pages then please contact Pauline Weatherall the GEBCO Digital Atlas manager.
Fixes to problems associated with the GEBCO Digital Atlas CDROM interface software are provided in our software update section.